WOMEN AND FAMILY SERVICES
Although we are a youth serving organization and our work is centered around positive youth development we understand that creating a positive safety net for youth includes supporting families and guardians. We have two programs that provide support, healing and skill development for families and women.
Programs we offer:
Cara Y Corazon – is a family strengthening, leadership development program from the National Compadres Network that maintains that at the base of every culture, community, family and parent are the resiliency factors that can be tapped to assist parents and family members to build positive, healthy relationships with their children and themselves. By building on positive cultural values and traditions the curriculum guides parents/guardians to reflect on how they can maintain this positive form of identity while integrating and adapting the positive elements to today's contemporary society.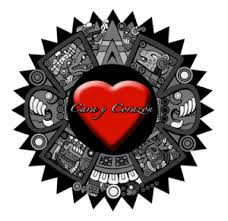 Circulo de Sanacion – is a transformational healing collective for women of color that focuses on combating trauma, stress, crises, and builds resiliency and a sister circle for women of color. Through this program we support mothers and women family members who have been impacted by the criminal justice system, the murder of a child, the incarceration of a child and other crises that have impacted their wellbeing. Healing circles are held for women to develop connected, a sense of community and to share stories and learn from each other's experience so they can be their best. Women of color experience specific forms of discrimination in the workplace, housing, and other basic functions of life that create disparities however also carrying stress, trauma and generational wounds only exacerbates these disparities. We want to support women to be healthy and self-determined.CCFC also provides healing circles retreats for women of color who serve there community through service work including non-profit work, school teachers etc. Those who carry this work experience vicarious trauma and emotional residue from championing challenging people centered work. This increases their stress, anxiety, burnout and ability to be healthy and do their best work. We work to provide opportunities for healing, rejuvenation, self-nurturing, and community building.